December 22, 2022 By Emily Newton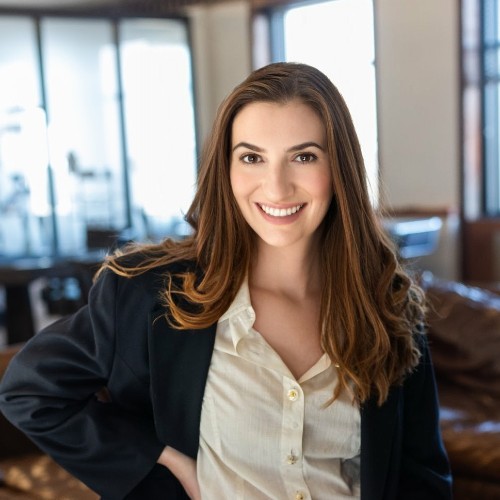 A look at the Top Six Heavy Equipment Certifications
People who want to operate cranes or hoists in Canada must earn heavy equipment certifications, and the specifics vary by province. Here's a look at what is required, and the differences from province to province.
How Can Someone Become a Crane Operator in Canada?
Most companies hiring for crane or hoist operator positions require candidates to have completed secondary school. Additionally, people must either finish an apprenticeship program or earn the proper heavy equipment certifications.
Beyond those general requirements, the certifications people must get vary depending on where they work. Generally, a person contacts the appropriate regulatory authority and shows proof of relevant work or classroom learning experience. The regulator then reviews the information and determines if it qualifies the person to sit an exam and attempt to get certified.
What Are the Options for Getting Crane and Hoist Operator Certifications?
Most people in Canada receive their heavy equipment certifications by completing apprenticeships at approved training centres. These educational options typically last from one to three years.
During these programs, people learn valuable safety principles for operating heavy equipment. For example, they must ensure equipment attachments and prospective loads are always within the stated capacity. Students also learn things such as how to assemble and disassemble cranes and perform maintenance on the equipment.
All apprenticeships involve a minimum of hands-on training hours, plus five to six days of classroom instruction per week. People take their certification exams before finishing their apprenticeships.
However, some provincial authorities allow candidates to take certification exams after showing they have sufficient classroom and real-world experience outside of apprenticeships. People might do that if they're already familiar with other heavy construction equipment and want to transition into using cranes and hoists.
What Do the Certification Tests Entail?
The certification process includes achieving minimum scores on both written exams and practical assessments. People pay third-party assessors to oversee the hands-on skills tests.
One such company in Alberta that certifies crane operators breaks down what someone must know to pass the practical assessments. The information also clarifies that people must show the same skills regardless of the crane certification type.
Those exams have four parts:
Hand Signals: The person must correctly interpret gestures given to them by the individual providing the assessment.
Rigging Knowledge: This section requires someone to answer two rigging questions correctly while referring to provided charts.
Pre-Operational Inspection: This part asks a person to complete a crane inspection checklist, including assessing the rigging. The test-taker must understand the respective Occupational Health and Safety (OHS) regulations for rigging, wire ropes and attachments but can consult the appropriate OHS document during the exam.
Crane Setup and Operation: In this phase, people must show they can take the proper steps to get a crane ready for use, including blocking and stabilizers. Then, they must operate the crane with and without a load.
Here are the details of the certifications available and which locations require or make them optional.
Mobile Crane Operator Trade Certification
Compulsory in:
Nova Scotia
Québec
Ontario
Manitoba
Alberta
Voluntary in:
The Northwest Territories
All other provinces
People may also need provincial licenses if their jobs require driving mobile cranes on public roads.
Tower Crane Operator Trade Certification
Compulsory in:
Nova Scotia
Québec
Ontario
Manitoba
Voluntary in:
Hydraulic Mobile Crane Operator Trade Certification
Compulsory in:
Voluntary in:
Hoist Operator Trade Certification
Compulsory in:
Québec
Ontario
Manitoba
Alberta
Voluntary in:
New Brunswick
Saskatchewan
British Columbia
Nunavut
The Northwest Territories
Red Seal Endorsement
People working as qualified mobile crane and tower crane operators in Canada can take examinations to earn Red Seal endorsements. They show the person has met national trade standards to work across Canada.
Provincial and Territory-Related Certifications from Regulatory Authorities
Many places in Canada treat crane operator roles as regulated occupations. That means these workers must earn certifications from the relevant regulatory authorities.
However, once a person gets certified in a regulated trade within one of the provinces below, they can transfer to another province that regulates crane and hoist operators. In such cases, a person can start working there without sitting another certification examination. That's possible under the Canadian Free Trade Agreement, which aims to remove unnecessary barriers that could restrict business.
Alberta
Alberta Apprenticeship and Industry Training regulates the industry in this province. It offers the following certifications:
Crane and Hoisting Equipment Operator with the following subcategories:
Commercial Mobile Crane Operator
Wellhead Boom Truck
Hydraulic Mobile Crane
Tower Crane
Boom Truck
Mobile Crane
British Columbia
Industry Training Authority British Columbia and the British Columbia Association for Crane Safety are the regulatory authorities for the following certifications:
Boom Truck Operator (Stiff or Folding Unlimited)
Tower Crane Operator
Operator of Mobile Hydraulic Cranes (80 Tonnes and Under)
Manitoba
Apprenticeship Manitoba offers these certifications under the Crane and Hoisting Equipment Operator category:
Boom Truck Hoist
Tower Crane
Mobile Crane
New Brunswick
The Government of New Brunswick provides these certifications through its Post-Secondary Education, Training and Labour arm:
Hydraulic or Lattice Mobile Crane
Mobile Hoisting Equipment
Newfoundland and Labrador
People can get certified through the Government of Newfoundland and Labrador's Apprenticeship and Trades Certification Division within the Department of Advanced Education, Skills and Labour. The following options exist:
Boom Truck
Mobile Crane
Tower Crane
The Northwest Territories
People working in The Northwest Territories can receive mobile crane operator certifications through either the Government of the Northwest Territories' Apprenticeship and Trades Department or the Technical Safety Division of Labour and Advanced Education. The latter regulator offers certifications in either English or French.
Nova Scotia
The Technical Safety Division within Labour and Advanced Education is the regulatory authority here. It provides certifications for:
Tower Crane
Overhead Traveling Crane
Ontario
People deal with Skilled Trades Ontario when getting crane certifications here. The options are:
Hoisting Engineer for Mobile Cranes
Hoisting Engineer for Tower Cranes
Prince Edward Island
Those on PEI can look at these two certifications:
Hydraulic Mobile Crane
Tower Crane
Québec
The Commission de la Construction du Québec is the regulatory authority here. People can receive Crane Operator certifications in this province.
Saskatchewan
The two regulatory authorities here are the Saskatchewan Apprenticeship and Trade Certification Commission and Occupational Health and Safety Division. Those organizations issue these certifications:
Mobile Crane
Hydraulic Mobile Crane
Tower Crane
Grutier/Grutière (Crane Operator)
Boutefeu/Boutefeue (Blaster)
Who Needs a Heavy Equipment Certification?
Many parts of Canada require people to hold certifications before working with certain equipment, including cranes and hoists. However, someone may opt to get a non-required certification to set themselves apart from other candidates.
Doing that could help them earn more. Plus, if they're coming to Canada to pursue employment opportunities as immigrants, having various certifications could give them more options for where they can accept work.
Getting certified as soon as possible after entering the industry is an excellent way to make oneself more valuable to potential employers. Moreover, it can help people assess labour market conditions.
Heavy Equipment Certifications Help People Prove Their Skills
Working around machinery poses numerous inherent dangers. However, when people get the relevant heavy equipment certifications, they show employers they have the foundational skills to work safely and effectively.
About the author: Emily Newton is the Editor-in-Chief of Revolutionized Magazine. She regularly covers news and trends in the construction and industrial sectors.
---
Print this page