News Lifting Equipment
The Falcon Crane Rodeo returns September 16
July 19, 2023 By Don Horne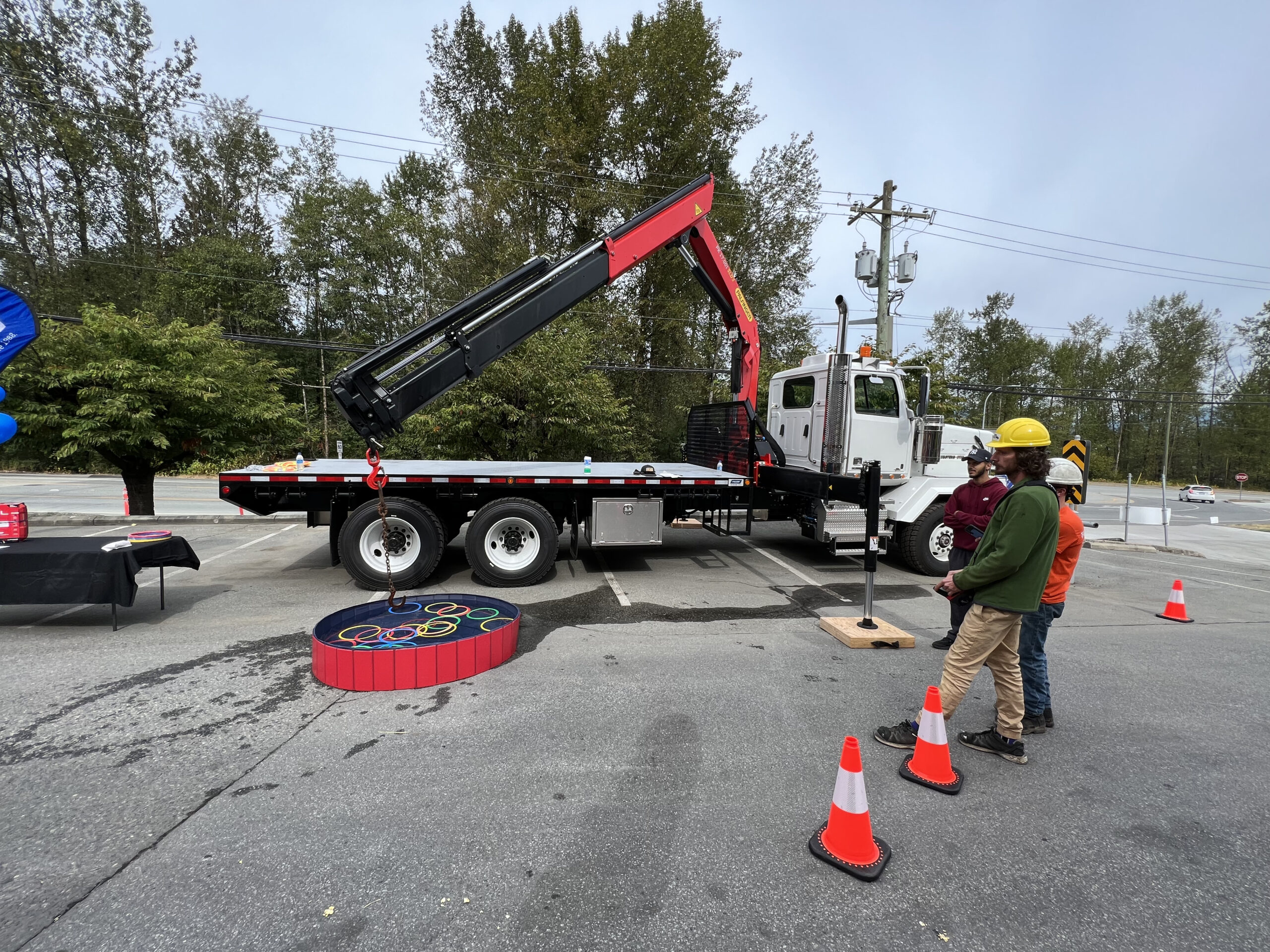 Kelsey Patrick once again is issuing the challenge: It's time to show off how talented of a crane operator you are.
The Falcon Crane Rodeo – hosted by Falcon Equipment's Surrey branch – returns Saturday, Sept. 16.
"Everyone is invited to attend this fan favourite event," says Patrick, the marketing manager at Falcon Equipment. "This is a great opportunity to learn more about Falcon Equipment, try out a variety of Palfinger equipment, connect with others in the industry; and of course, prove yourself to be the best crane operator in British Columbia."
The event will kick off with a stability test demonstration, and then there will be several games/competitions including the crane rodeo, the hook n' hoop, the truck-mounted forklift ring toss and more.
"More competitions are still to be announced so keep your eye on Falcon's website and social media," says Patrick.
Register to participate or attend. There are only 30 spots available in the crane rodeo so register before spots sell out!
Crane Rodeo Prizes:
First place prize – Yeti 35 Hard Cooler, Falcon Swag Pack, (2) Yeti Tumblers, $200 cash
Second place prize – Yeti 24 Hard Cooler & Falcon Swag Pack
Third place prize – Yeti 8 Soft Cooler & Falcon Swag Pack
"There will be a food truck on site and a bunch of giveaways," says Patrick. "Be sure to stop by, have some great food, learn something, and find out who this year's champion will be."
The team at Falcon starts preparing for this event months in advance. Safety is a priority at the event, stresses Patrick, and each station at the Crane Rodeo that requires equipment operation is coned off, has a Falcon employee monitoring it, and requires that the operator has the correct PPE.
While having fun is a priority at the rodeo, Falcon Equipment is a proponent of increasing the number of young people in the trades, says Patrick.
"Last year at the Crane Rodeo we had our recruitment team set up at a booth to answer questions about Falcon's apprenticeship program and what the career path looks like for those interested," she says. "We also work in partnership with the BC Institute of Technology (BCIT). They were a top sponsor of the event and were on site with their equipment simulator sharing about their Heavy Mechanical Trades Foundation program."
Registration for this year's Crane Rodeo opened on July 18, and so far "we have had a ton of people from last year already register to attend/participate," says Patrick.
The most amazing part about the Crane Rodeo is seeing the industry come together, she says.
"It is great to have our customers, vendors and employees all be so passionate about the crane industry. I highly encourage anyone in the industry to stop by the event – even just to grab a bite to eat," says Patrick.
---
Print this page