News Deliveries
Irish debut: Kavanagh Crane Hire receives first ever AC 45 city crane
November 12, 2019 By Demag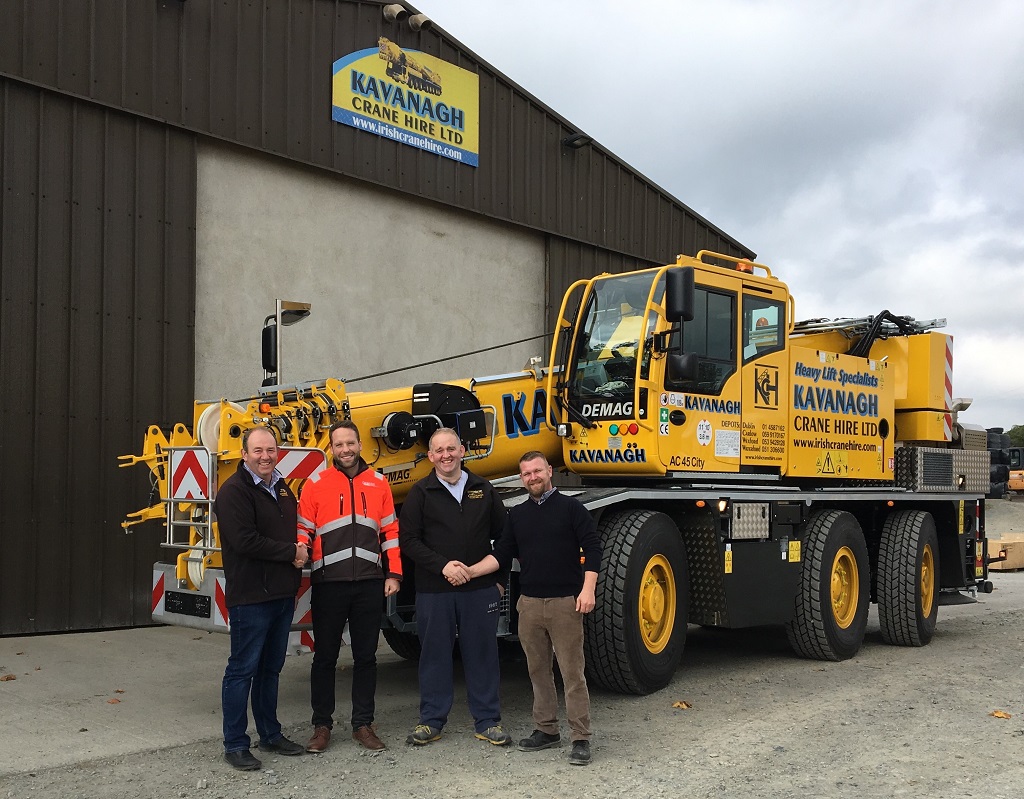 Nov. 12, 2019, Zweibrücken – Kavanagh Crane Hire has a history of being very open to new Demag crane models: Not only was the company the first to ever use a Demag AC 250-1 in Ireland, but also followed this up by placing the first-ever Demag AC 220-5 and AC 100-4L in the country into operation in 2016 and, now, taking delivery of the first-ever Demag AC 45 City to make it there.
The crane was handed over by senior field engineer, Tony Mullin, and the regional sales manager for Demag Mobile Cranes at Tadano Demag, Lyle Sibbald, who both pointed out they were extremely happy with the fact that they were delivering the first AC 45 City in Ireland to Kavanagh.
"'Kavanagh Crane Hire has always been a great supporter of Demag mobile cranes and we are delighted to deliver Ireland's first Demag AC 45 City to them" said Sibbald. "Huge thanks to the Kavanagh family for their continued trust in Demag" continued Mullin.
The numbers show just how tight the business relationship is. Kavanagh put its first Demag crane into operation all the way back in 1996, and today has the largest Demag fleet in all of Ireland with a total of 17 Demag cranes. This business relationship was marked by a very special moment in 2008, when the 1000th AC 80 crane built in Zweibrücken was handed over to Kavanagh, prompting a celebration.
---
Print this page