Products & Equipment
New Demag AC 45 city for Breithaupt & Philipp
December 8, 2019 By Demag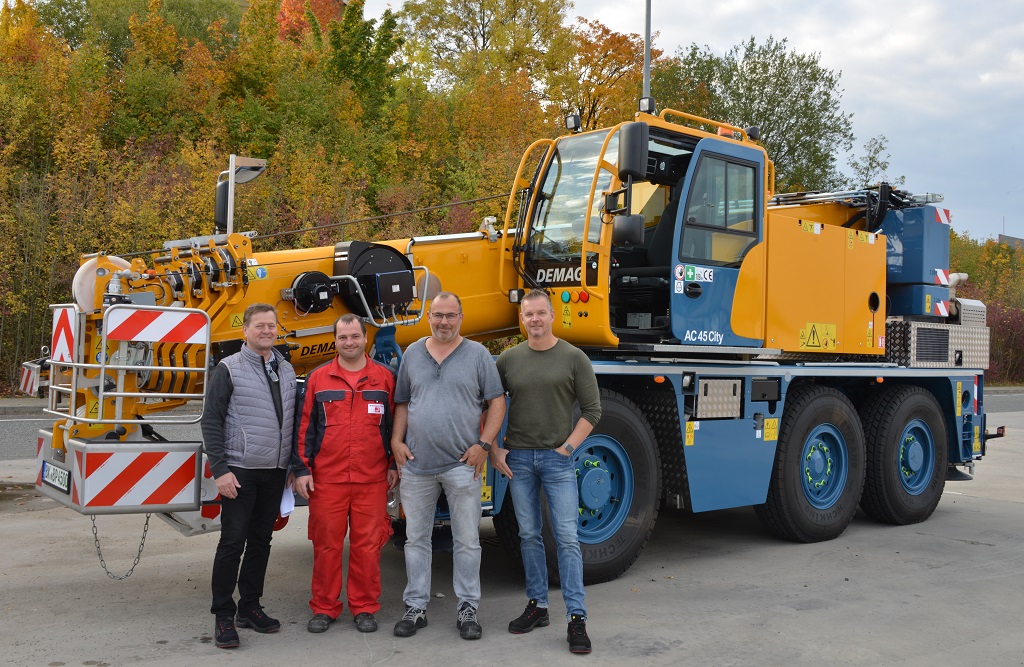 Dec. 8, 2019, Germany – Magdeburg-based lifting and transport service provider Beithaupt & Philipp has had a Demag AC 30 and two Demag AC 40 hard at work for years, and has now decided to place a Demag AC 45 City into operation as well.
"We've always been tremendously happy with the performance of our three Demag cranes, so deciding on the new AC 45 City wasn't particularly hard," explain Breithaupt & Philipp general managers Uwe Podlech and Jens Napierala, who picked up the crane in Zweibrücken together with crane operator Karsten Eberhardt. The crane was handed over by Tadano Demag Sales Manager Ulrich Wagner.
For the company, a large number of enhancements and engineering developments mean that the Demag AC 45 City is truly state of the art, with the innovative IC-1 Plus control system being a particularly compelling aspect.
However, the compact design and the resulting maneuverability, as well as the excellent accessibility to all components, are also crucial advantages. Moreover, the City crane can telescope while under load: "We'll be using the AC 45 City primarily to install and remove prefab concrete elements such as stairs, as well as to install elevators in buildings. When it's not possible to remove the roof in these cases, the ability to telescope under load is absolutely indispensable, and that's another reason why the only choice as far as we were concerned was the AC 45 City," Uwe Podlech explains.
---
Print this page