The global hoist controller market size is expected to expand at roughly five per cent compound annual growth rate (CAGR) from 2023 to 2035, garnering an expected revenue of (US) $5 billion by the end of 2035, up from a revenue of $3 billion in 2022.
The growth of the hoist controller can be attributed to the growing metal processing industry as well as surging mining activities worldwide, along with the rising installation of elevators at construction sites, warehouses, and shipyards, besides the adoption of advanced technologies and automation in these end-use industries.
The World Bank and World Integrated Trade Solutions revealed that the exports of ores and metals grew to 4.6 in 2021 from 3.7 in 2017 (as a percentage of merchandise exports).
You can request a Free Sample Copy of this Report here: https://www.researchnester.com/sample-request-4229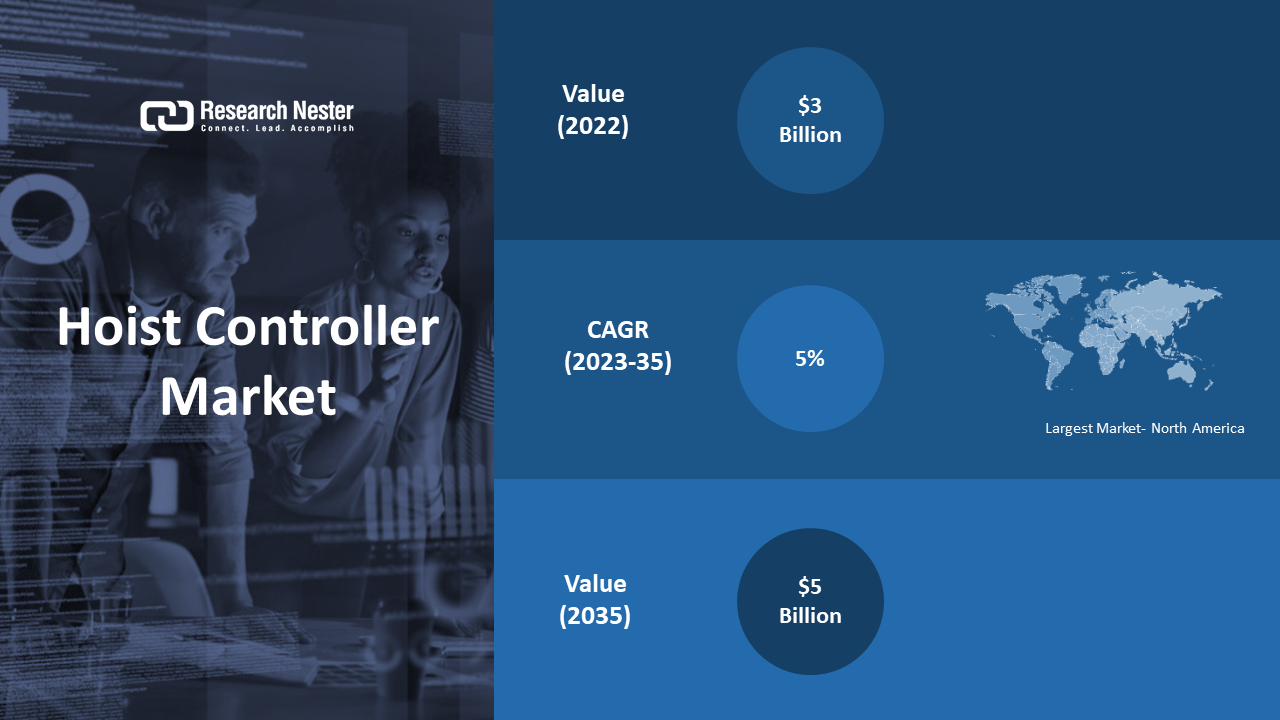 Hoist Controller Market: Key Takeaways
Market in Asia Pacific to propel the highest growth;
Handheld segment to garner the highest growth; and
Market in North America to grow at the highest rate.
Increasing Demand for Hoists to Boost Market Growth
The market growth over the forecast period can be attributed to the world's rapid industrialization, as well as increased construction and a thriving marine industry. The World Bank & Organization for Economic Co-operation and Development stated that the overall industry across the world, in addition to the construction industry, added a value of ~USD 27.18 trillion in 2021, which was up from USD 21.74 trillion in 2017.
Manual hoists and powered hoists, also known as hydraulic, air/pneumatic, and electric hoists, have widespread applications and are not solely restricted to industrial applications. Some of the common applications of hoists include lifting cargo, construction materials, engines, and warehouse stock.
This, as a result, is expected to boost the demand for hoist controllers in various end-use industries, augmenting the global hoist controller market in the upcoming years.
---
Print this page