Products & Equipment
Zasche Handling launches Zasche-Rope Hoist Electric range
August 31, 2023 By Zasche Handling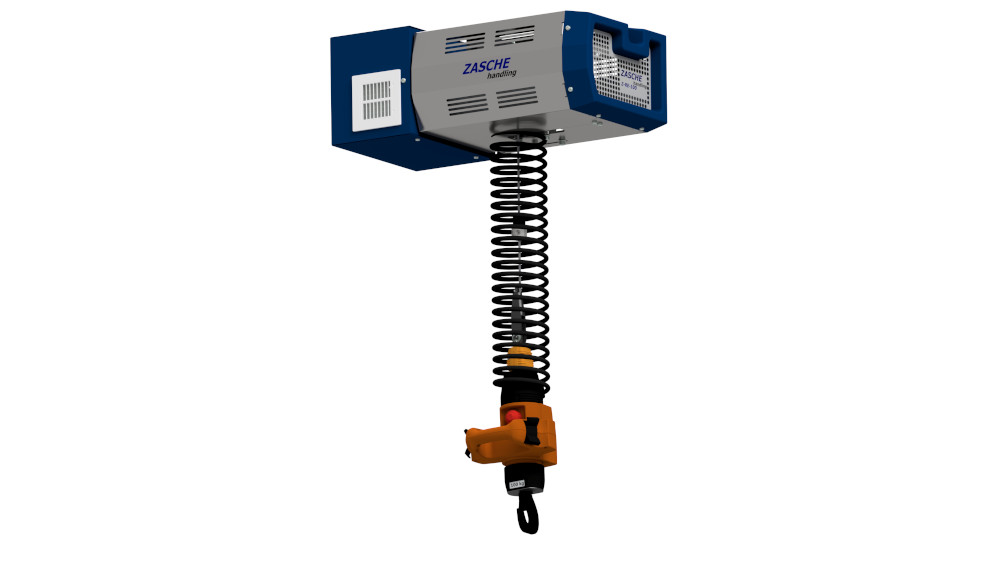 Zasche Handling, a provider for load-handling technology, has launched a new range of rope hoists, called Zasche-Rope Hoist Electric (Z-RE).
Available in four load capacities – 60kg, 80kg, 100kg and 250kg – the Z-RE range has a lifting height of 2,000mm and a lifting speed of up to 24m/min.
It features a quick-change coupling on the hook, stepless speed control, and an infinitely variable up/down function, as well as an electronic overload limiter, integrated electronic control, motor temperature monitoring, and diagnostic support.
Zasche Handling said the hoist is suitable for a variety of lifting applications, and that "unlike traditional chain hoists, the Z-RE can be seamlessly integrated with articulated arms and lifting axes or fitted onto rail systems", while "its plug-and-play functionality eliminates the need for a high-voltage supply."
"Designed for safety, reliability and performance, the Z-RE enables operators to position loads with great sensitivity, offering assistance with complex assembly tasks," it added.
Erwin Wagner, managing director of Zasche Handling, said: "The Z-RE is our solution to the increasing demand of equipment quality and durability at lower costs. With Z-RE, end-users can expect high handling rates [and] reduced runtime expenses."
---
Print this page