November 17, 2020 By Crane & Hoist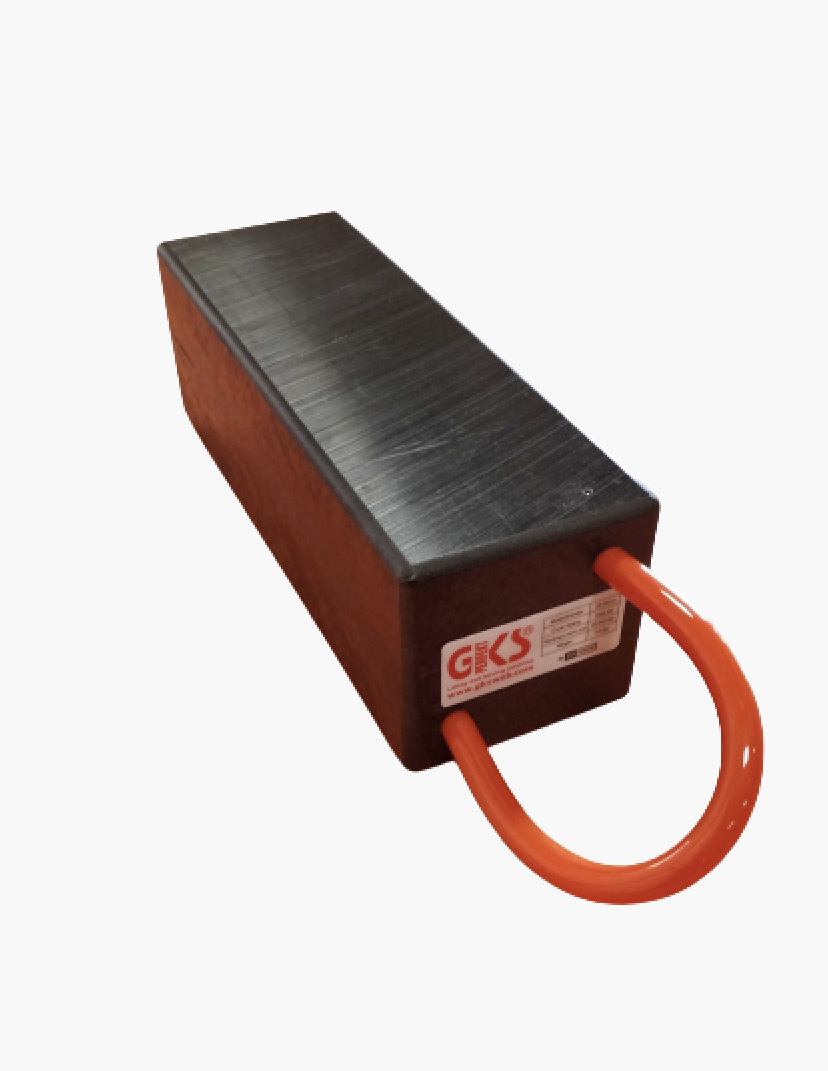 Springfield, Ohio – The Jack and Roll Block was created through a partnership between Specialized Carriers & Rigging Association (SC&RA) members GKS Lifting and Moving Solutions and DICA USA. The Jack and Roll Block is an engineered block that replaces scrap wood to block heavy machinery.
"In partnership with GKS, DICA is pleased to have the opportunity to manufacture a safer, more durable blocking solution for the industrial market," stated Joy Johnson, DICA's VP sales and marketing.
The partnership allowed for the two companies to come together and create a safer solution for blocking. This partnership helps tie various sections of the industry together, combining different assets and skill sets to introduce products such as the Jack and Roll Block.
The seven-pound Jack and Roll Block has a rated capacity of 20 tons per block and features DICA's patented TuffGrip handles for easy transportation. Thanks to the teamwork between the two SC&RA members, machinery moves with wood are a thing of the past.
---
Print this page