Products & Equipment
Relong 10-ton knuckle boom flange marine crane
August 21, 2023 By Relong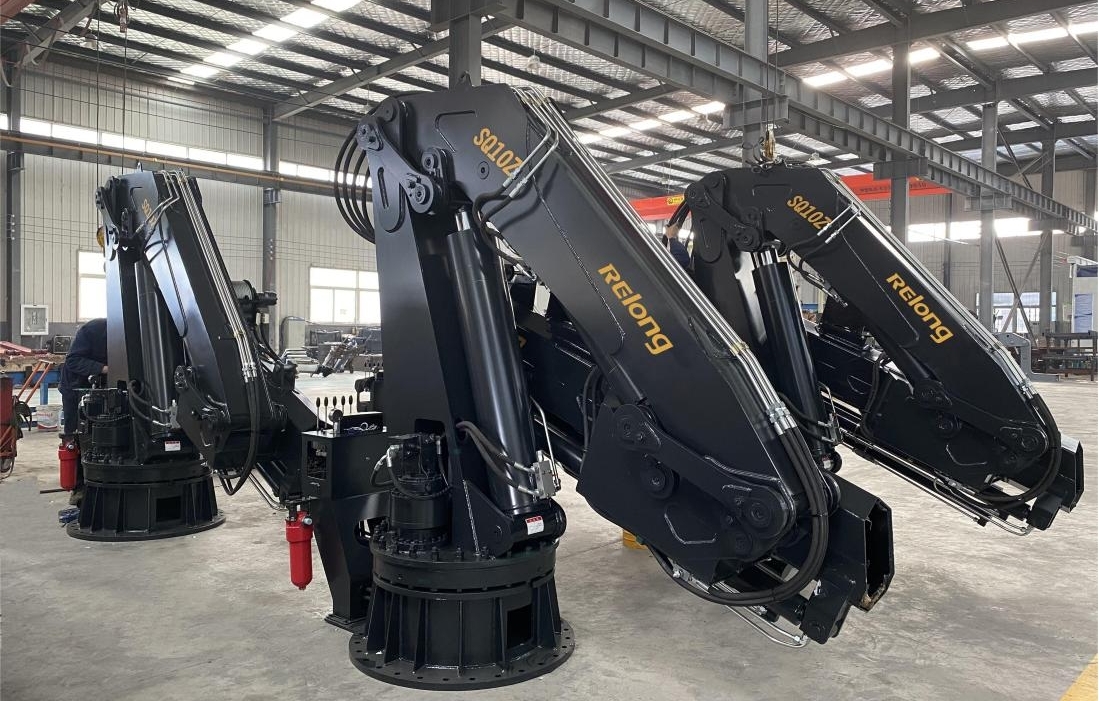 Whether it is in the industrial, construction, warehousing, or logistics fields, there is a demand for efficient, safe, and convenient handling equipment. We always prioritize customer needs, continuously innovate and optimize product designs, aiming to provide efficient, safe, and reliable lifting equipment for various industries' handling tasks.
The design of the 10-ton knuckle boom flange crane is focused on handling heavy-duty cargo. Its outstanding carrying capacity allows it to handle various heavy equipment, machinery, construction materials, and more with ease, thereby enhancing work efficiency.
The unique folding design takes into full consideration your storage space and portability needs. The 10-ton folding boom flange crane can be quickly folded when not in use, making it easy to store, save space, or carry, maximizing the efficiency of your workspace.
The 10-ton folding boom flange marine crane offers multiple working radius options, allowing flexible adjustments according to your specific job requirements. This ensures that the flange crane can easily reach and cover the positions of the cargo you need to handle.
Relong crane always prioritize user safety. The 10-ton knuckle boom flange marine crane adopts advanced safety technology, equipped with a reliable control system and emergency stop devices, ensuring safety and stability during the handling process.
The operation and control of the 10-ton folding flange crane are simple and intuitive, providing quick and easy training for your employees, saving time and resource costs.
As a professional handling equipment supplier, we are committed to providing our customers with excellent solutions and high-quality flange marine crane. Over the years, we have consistently embraced innovation as our driving force, continuously improving and optimizing crane designs to meet the ever-changing market demands and customer expectations.
---
Print this page