News
Konecranes expands streaming service to demonstrate crane safety features online
April 20, 2020 By Konecrane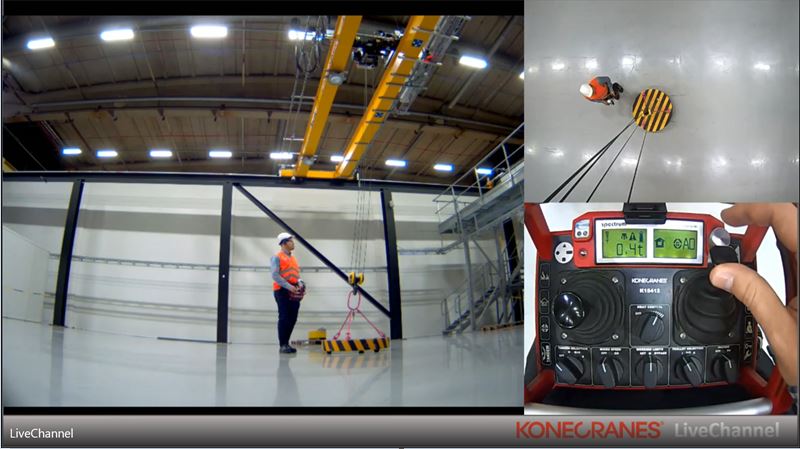 Konecranes expanded its Live Channel interactive streaming service to help customers explore crane safety features to help during the COVID-19 pandemic when travel and interpersonal contact is limited.
This service will allow customers to schedule a live crane demonstration online. The demonstrations of crane safety features for Americas Region customers more closely match available demonstration windows with time zones in the United States, Canada, Mexico, Central and South America.
Safe features that can be previewed on Live Channel include Active Sway Control, Hook Centering, Snag Prevention, Protected Areas, Target Positioning and End Positioning. The interface provides three simultaneous views: a wide angle that shows the demonstrator and the demonstration facility, a close-up view of the belly-box radio control panel and a view of the load from above. Participants can see how load sway can be eliminated in three simultaneous views.
---
Print this page