August 26, 2021 By Crane & Hoist Canada Staff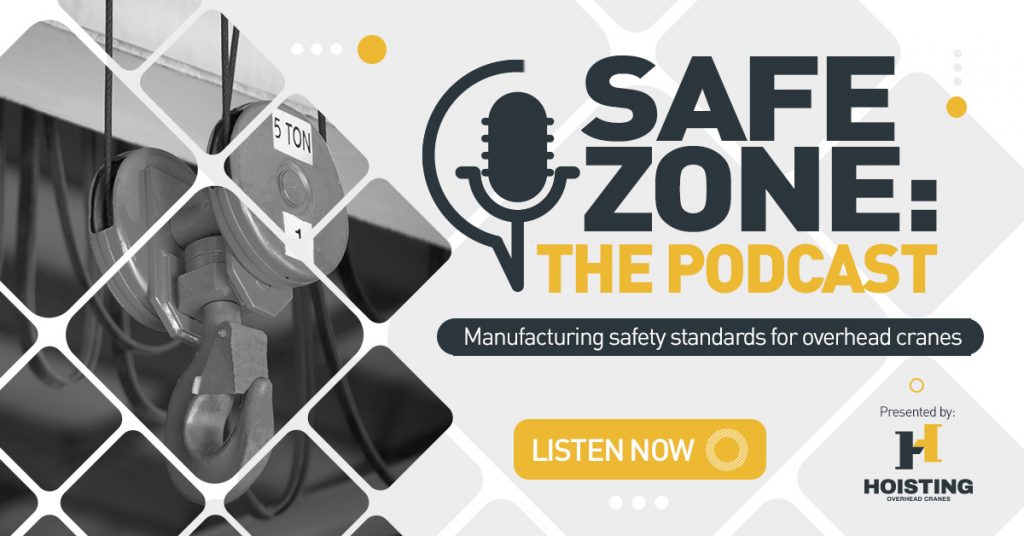 Our partners at OHS Canada have released a new episode in their four-part podcast series on crane safety. To listen, scroll down!
In this episode of the Safe Zone, OHS Canada editor Marcel Vander Wier explores how manufacturing standards play a role in the overall safety of overhead cranes with Tom Kovacs and Sebastien Cote of Hoisting Ltd.
Kovacs and Cote discuss engineering in the design of overhead cranes, and the safety features customers should look for when purchasing new equipment.
Purchasing the correct crane for the job goes beyond safety, too.
"A good crane manufacturer will listen to the client and find out what their application is, and then instruct them on how to match a piece of equipment to the application," says Kovacs in the episode.
"It makes a big difference in your maintenance costs over the long run – if you use a hoist or crane equipment that is under-sized for the application, it will wear out sooner. If you use one that is way over-specified for your application, it will cost substantially more, and you're basically paying an upfront cost that you don't have to pay."
Listen to the full episode below:
This episode is sponsored by Hoisting Ltd.
---
Print this page