Products & Equipment
Liebherr adds new flat-top cranes to its Tough Guys group
July 19, 2022 By Liebherr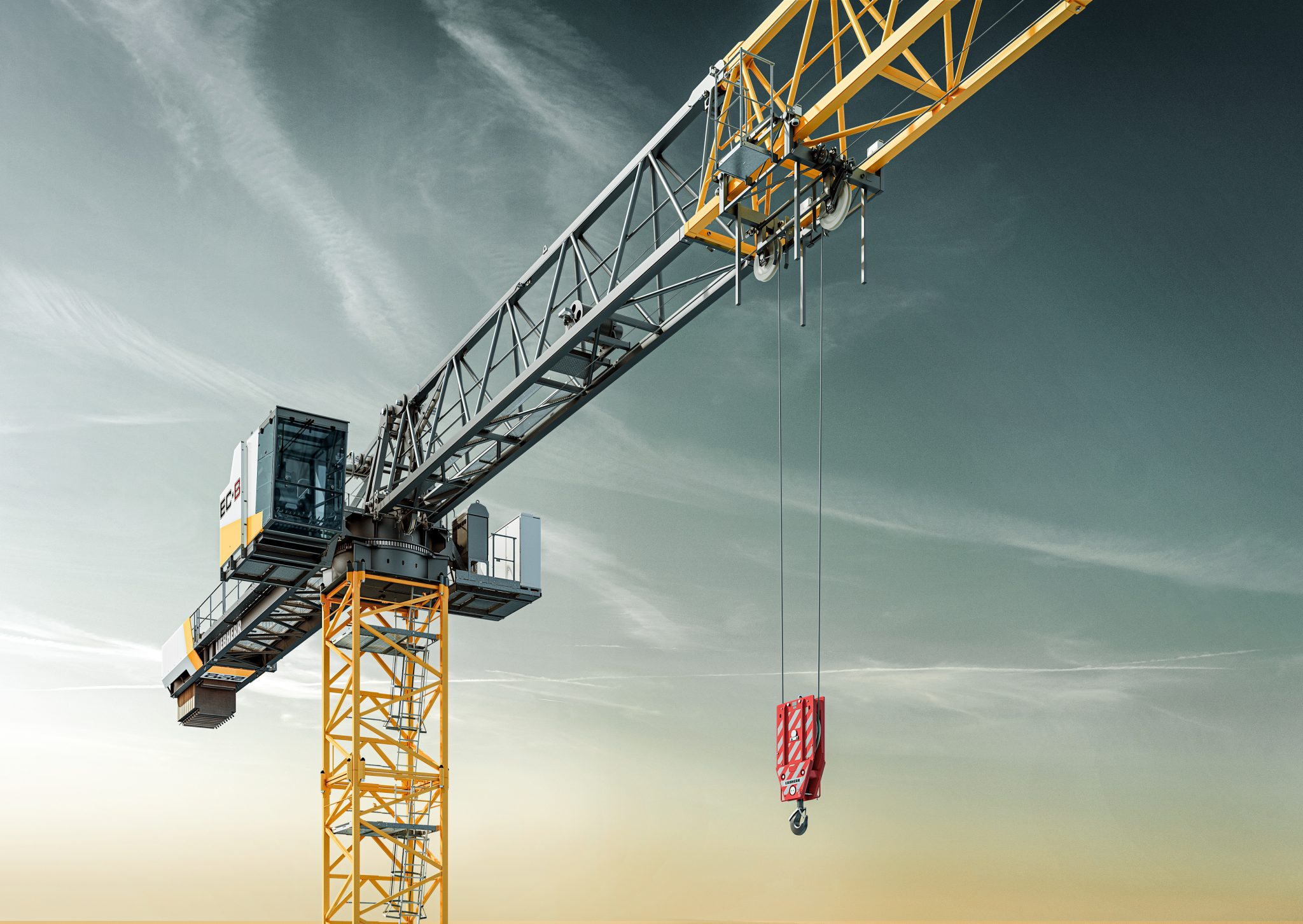 Liebherr is expanding its series of flat-top cranes with the 300 EC-B 12 Fibre and 270 EC-B 12.
According to the company, both machines are ideal for sites requiring heavy hoists and meet all the main requirements placed on a modern crane fleet.
The 300 EC-B 12 Fibre features the Liebherr fibre rope, which Liebherr claims to deliver significantly better performance values than similar cranes that feature a steel rope. Also, the fibre rope has a longer service life, which lengthens rope-changing intervals, making operation more economical and increasing the crane's availability.
The 300 EC B 12 Fibre has a 70 metre jib and delivers a lifting capacity at the jib head of 3,250 kg and the steel rope version of the 270 EC-B 12 with a 70 metre jib has a lifting capacity at the jib head of 2,850 kilograms.
The new cranes will replace the existing Liebherr 250 EC-B and 278 EC-B Fibre models.
Fast, safe erection
The "Tough Guys" have been designed for simple transport and erection, which also delivers cost benefits for rental businesses.
The counter-jib, slewing platform and jib segments can be carried to the site in four transport units due to their smart stacking system, contributing to a reduction of greenhouse gas emissions.
Furthermore, the jib and counter-jib can be attached to the slewing platform easily and safely. This is made possible by Liebherr's quick-release connectors. Depending on the requirements at the site, the jib can be extended or reduced in 2.5 m sections.
Both machines have a 21 HC 290 tower connection. This tower system, which measures 2.1 m by 2.1 m and, according to Liebherr, is the perfect choice in terms of performance and economy. Also, it enables a maximum free-standing hook height of 71.5 metres.
The 24 HC 630 enables a maximum free-standing hook height of 91.7 metres to be achieved.
Clear sight and TC-OS
To ensure safe crane operation, it is essential that the crane operator has a perfect view of the crane and site at all times
The LiCAB crane operator's cabin features an ergonomic control stand and large glass windows to enhance visibility. Also, the cabin includes a newly developed 12-inch display with an intuitive control concept.
The Tower Crane Operating System (TC-OS) provides crane operators and erection engineers with special menus, a large selection of languages and readily understandable dimension units. Furthermore, smart assistance systems such as Load Plus (up to 20 percent increase in lifting capacity), Micromove (fine positioning of loans) and ABB (operating-range limiting system) support the crane operator and enable them to hoist loads safely.
The 300 EC-B 12 Fibre and 270 EC-B 12 fit into Liebherr's group of "Tough Guys" due to their strong performance, flexibility and economy.
From a small city crane to a large handling expert, the EC-B cranes cover a wide range of operations and, due to their design, multiple flat-top cranes can operate on constricted sites without problems.
---
Print this page