Products & Equipment
Hercules Wireless Hook Crane Camera provides real-time footage in 2K
November 7, 2022 By Scarlet Tech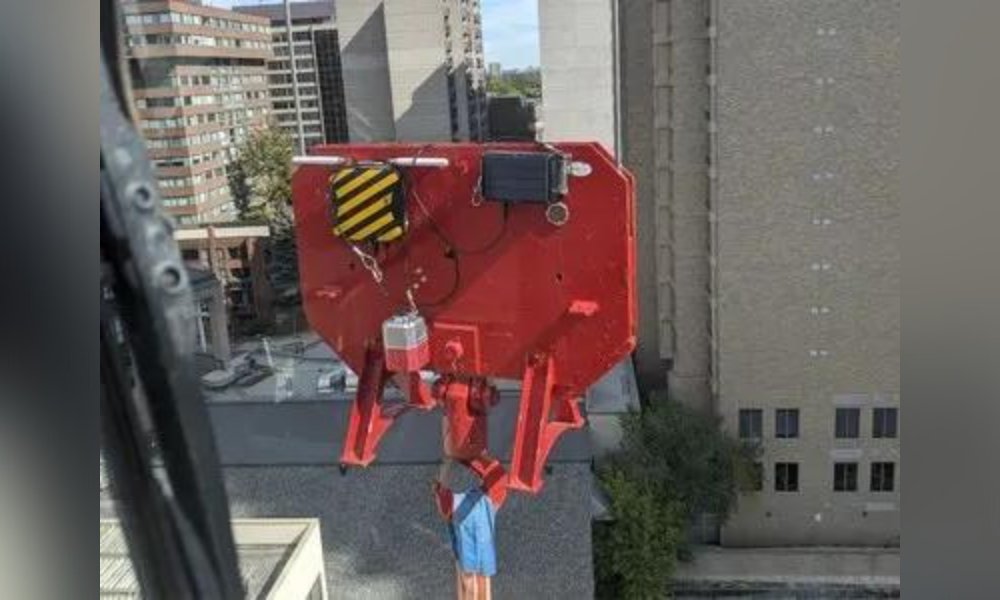 There is a new camera on the market specifically designed for cranes. Scarlet Tech, a construction technology company, has launched the Hercules Wireless Hook Crane Camera System.
The piece of monitoring equipment is made for all types of heavy-duty construction cranes.  It records and transmits live 2K video footage of the surrounding area below the hook and other areas of the construction site.  It's perfect for safety professionals working on constructions sites to overcome blind spots and identify hazards.
"Hercules is the first-of-its-kind in the market," says Dr. David Huang, the co-founder and managing director at Scarlet Tech. It utilizes wireless technology to provide a clean visual and audio feed that also features a Starlight-enhanced 2K resolution camera for clear night vision.
Huang says it's a vision tool that can't be matched. "In many complex construction sites where there are many high-rise buildings or in underground construction, crane operators often have difficulty in getting a clear and unobstructed view from below the hook."
It has a dual-powered lithium-ion battery that can last up to 40 hours. The company also says it has low latency and provides real-time video feeds so operators can make informed decision quickly.
Hercules Crane Hook Camera is now available worldwide.
---
Print this page