News
Four Potain cranes for Chanels expansion project
November 4, 2019 By Crane & Hoist Canada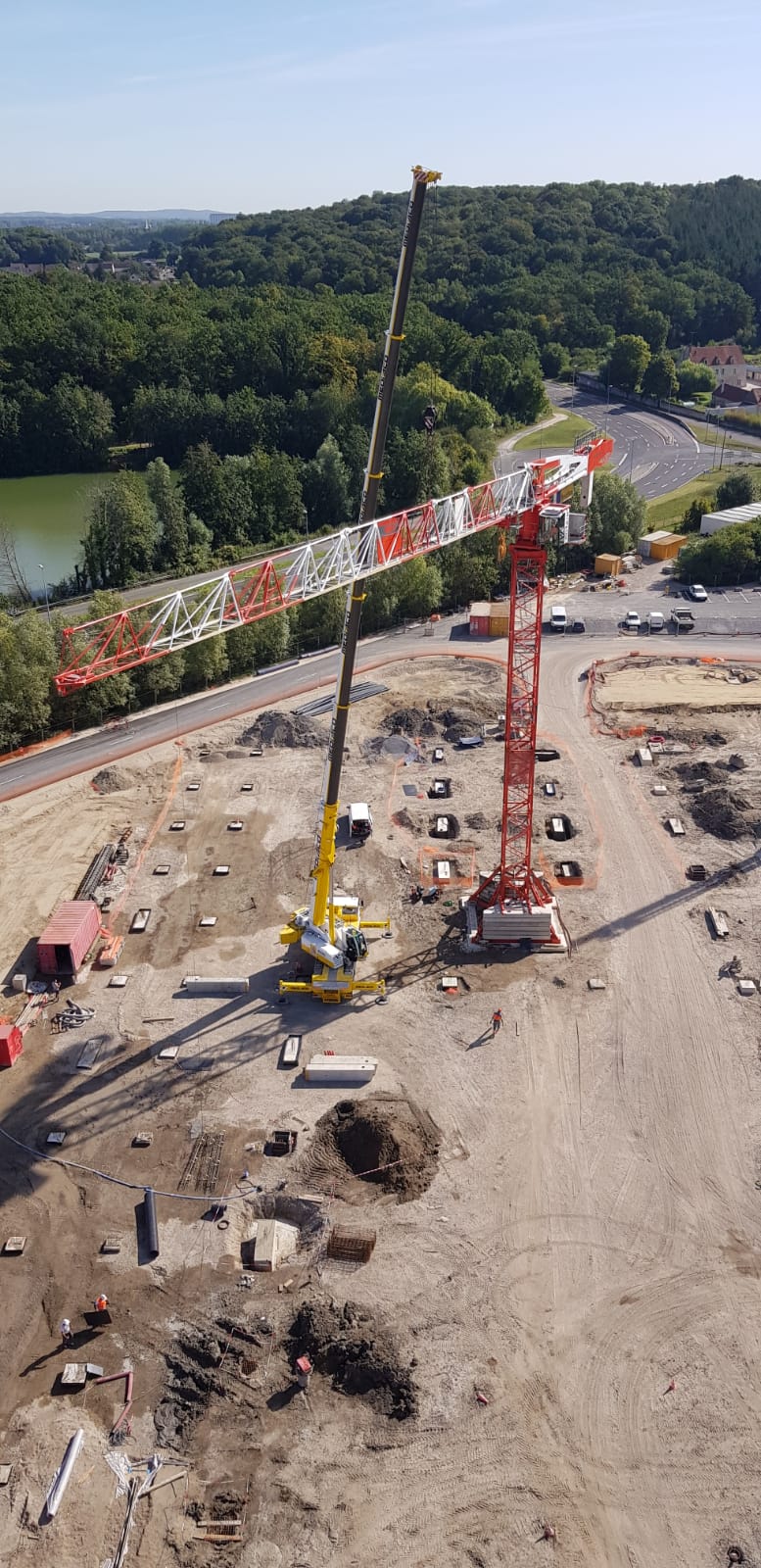 Nov. 4, 2019, France – Four Potain tower cranes are required for the expansion of Chanel's leatherwork factory in France — a MD 285, a MD 345 and two MDT 308. Each are equipped with the DCS 61-S anti collision systems (Driving Control System Safety).
The management of interferences between lifting machines and the prohibited overflight zones is ensured by the new AMCS technologies. Anemometer sensors are also installed on each crane to measure the wind speed.
Each sensor is connected to the anti-collision system of the crane on which it is attached, so that the wind speed is displayed in real time on the screen of the DCS 61-S placed in the crane operator cabin. A job site supervisor, the SUP 61, completes the safety tools installed by AMCS technologies on this site. This allows to view and record on a computer screen (or tablet) placed in the offices the data relating to the positioning, movements and events of cranes equipped with the DCS 61-S system in real time.
The benefit of this tool is to ensure permanent monitoring of remote site productivity and facilitate remote diagnostics for immediate intervention. The project began in July 2019 and should be completed by the end of 2020. The site will increase from 21 000 to 25 000 m² to accommodate the craftsmen and leatherworkers of Chanel.
The new production site will offer innovations such as photovoltaic panels that will ensure the electrical production of the building. The structure will be integrated in an ecosystem around a water and green space and the whole will be able to self-manage on the energy plan in more or less long term.
---
Print this page