Products & Equipment
DICA expands product availability on its eCommerce site
December 6, 2021 By Crane & Hoist Canada staff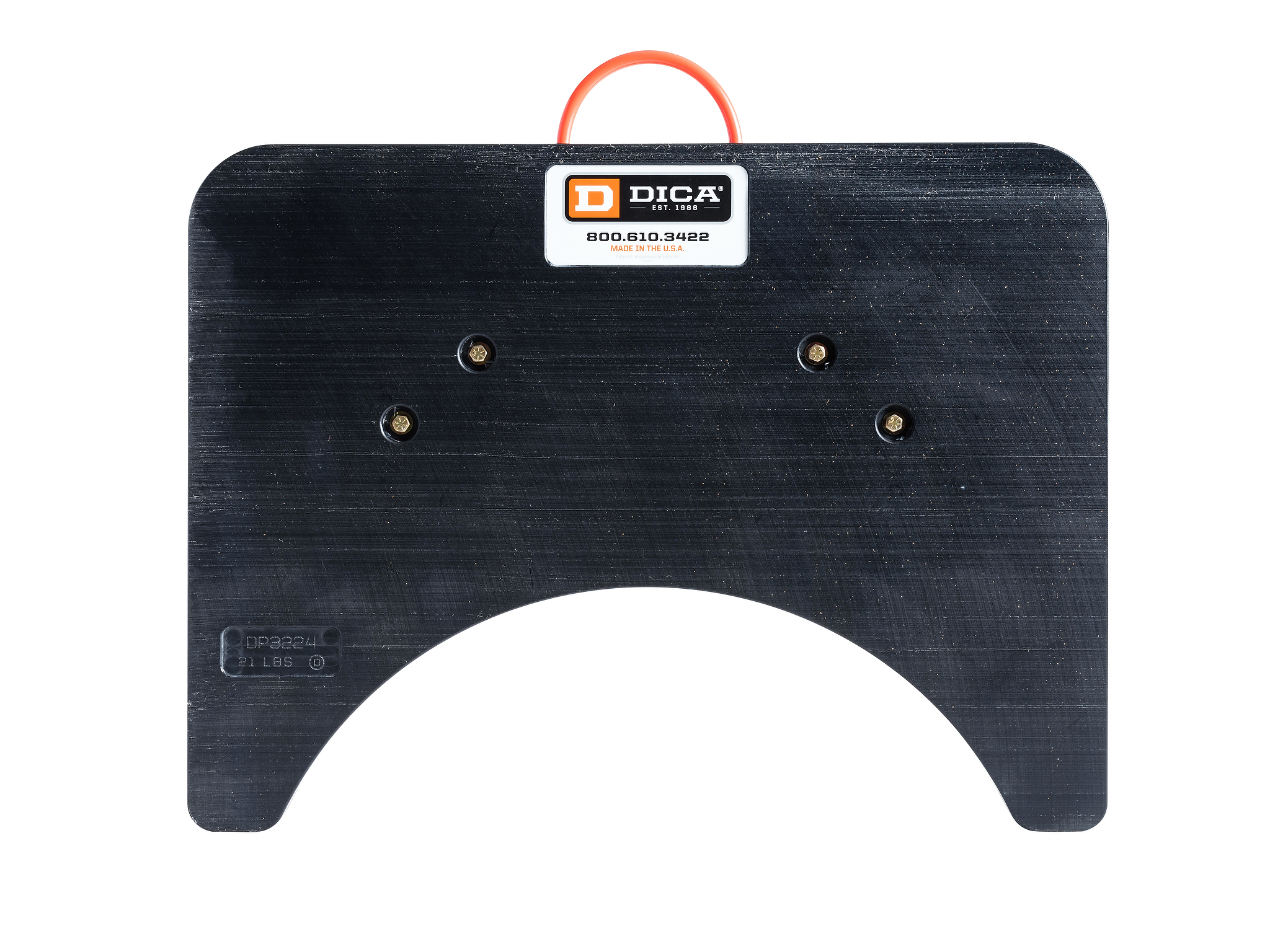 DICA is continuing to expand the number of products available on its new eCommerce portal.
The company recently announced that special duty outrigger pads from the SafetyTech product line are now available for online purchase at store.dicausa.com.
Commonly used by utilities, utility contractors and tree care contractors, the outrigger pads are frequently used with aerial lifts, digger derricks, tracked lifts and mini cranes.
DICA's original cavity pad and cavity pad plus pads offer recessed and beveled edge guard solutions to contain the stabilizer foot of utility and tree care equipment. The 5-cm recessed radius pads effectively support concrete pumping equipment and utilize a radius recess to contain an outrigger foot.
As well, sliding shoe pads lock onto the stabilizer feet of tracked lifts and mini cranes so that equipment can be easily repositioned or secured for travel without having to stow the outrigger pads. Pole puller outrigger pads provide a rigid base for utility pole pulling equipment and operations.
Kris Koberg, CEO of DICA, reminds equipment users that the right combination of shear strength, compression strength and rigidity are required to effectively support and distribute the imposed loads and pressures.
"Our fitting process begins with an accurate understanding of this information so that we can recommend the appropriate outrigger pad to meet customer objectives," Koberg said.
DICA still encourages customers to consult with their fitting consultants to ensure accurate outrigger pad and crane pad selection. However, availability in the eCommerce portal increases convenience for products where sizing is less involved.
---
Print this page