Products & Equipment
Cropac Equipment expands partnership with Terex Cranes
August 23, 2018 By Terex Corporation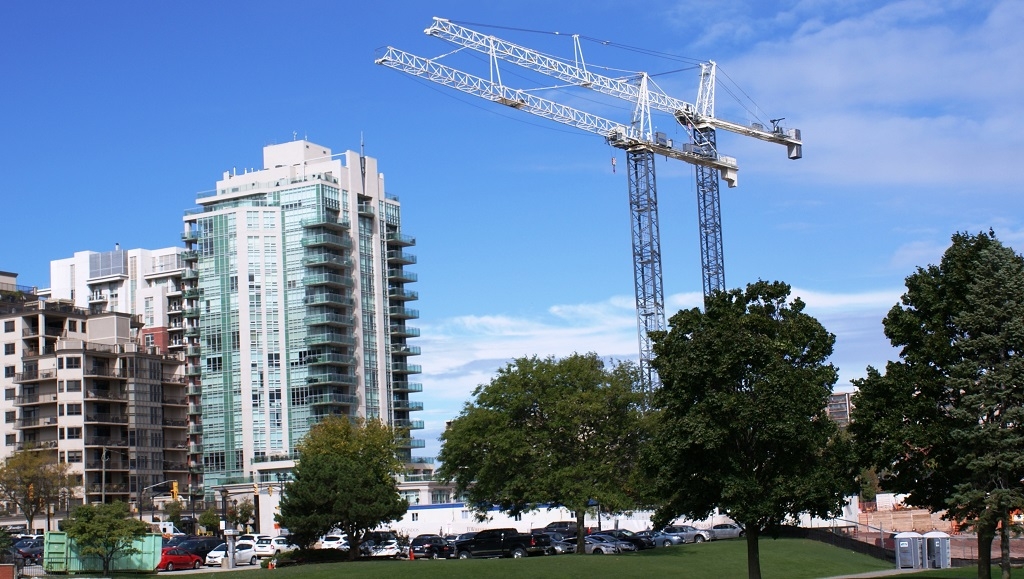 Terex Cranes distributor for Atlantic Canada, Cropac Equipment is broadening product offers with new models of Terex tower cranes and expanding its territory to include all of Eastern Canada.
Already one of the largest distributors of Terex and Demag cranes in Canada, Cropac Equipment has recently added more than 35 new Terex tower cranes to its inventory. Cropac Equipment's new crane models include a variety of Terex flat top, hammerhead, and luffing jib tower crane models, and are available through any of the dealer's four locations.
"Our customers are thrilled to see us bolstering our tower crane inventory," said James Graham, business development manager for Cropac Equipment. "With a more diverse and expanded Terex tower crane line, we're better able to meet the specific needs of contractors in our territory. And, we know our customers will be happy with the quality and innovation built into every Terex tower crane we sell."
Over the past year Cropac Equipment has doubled down in the busy Canadian tower crane industry, which is a tremendous advantage for contractors working in the Atlantic Canada area because it reduces the wait times on projects. Cropac Equipment has also grown its parts inventory to further ensure they can be responsive to all of their customer needs.
"Cropac Equipment has been a wonderful partner for Terex Cranes and their customers," Dean Barley, vice-president and general manager of Terex Cranes. "We're happy to play a role in their success and admire their commitment to the companies they serve. They do a great job."
For more information about Cropac Equipment locations, visit http://www.cropac.com. For more information about Terex tower cranes, visit https://www.terex.com/cranes/en/products/tower-cranes.
About Cropac Equipment Inc.
Founded in 1977, Cropac is a leader in crane sales and support in North America and worldwide. Headquartered in Oakville, Ontario, Canada, the company's knowledgeable and experienced staff, and devotion to customer service are what make this family business an international leader in the crane industry. More information on Cropac Equipment Inc. can be found at www.cropac.com.
About Terex
Terex Corporation is a global manufacturer of lifting and material processing products and services delivering lifecycle solutions that maximize customer return on investment. Major Terex brands include Terex, Genie, Powerscreen and Demag. Terex solutions serve a broad range of industries, including construction, infrastructure, manufacturing, shipping, transportation, refining, energy, utilities, quarrying and mining. Terex offers financial products and services to assist in the acquisition of Terex equipment through Terex Financial Services. More information about Terex is available on its website: www.Terex.com, and on its LinkedIn page — www.linkedin.com/company/terex and Facebook page — www.facebook.com/TerexCorporation.
---
Print this page