August 23, 2021 By Crane & Hoist Canada Staff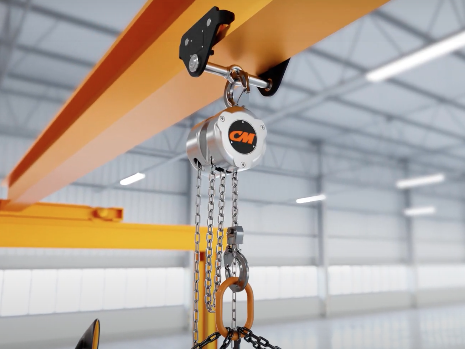 Material handling specialist Columbus McKinnon Corporation has debuted a small hand chain hoist with full 360-degree rotation.
The CM Hurricane Mini 360° Hand Chain Hoist is ideal for a range of applications, including in construction.
The hoist is designed to lift up to 20 feet with capacities of one quarter ton and one half ton. It is appropriate for narrow workspaces that don't have a nearby power source, and is lightweight for on-the-go lifting applications.
The Mini 360° features a rotating hand chain cover that allows operation from any angle, allowing the user to operate outside of the load path.
The hoist frame is comprised of corrosion-resistant aluminum alloy, and includes zinc-plated chains.
A double pawl brake system makes for safer use.
---
Print this page