News
BKT and Monster Jam extend partnership to 2026
January 3, 2020 By BKT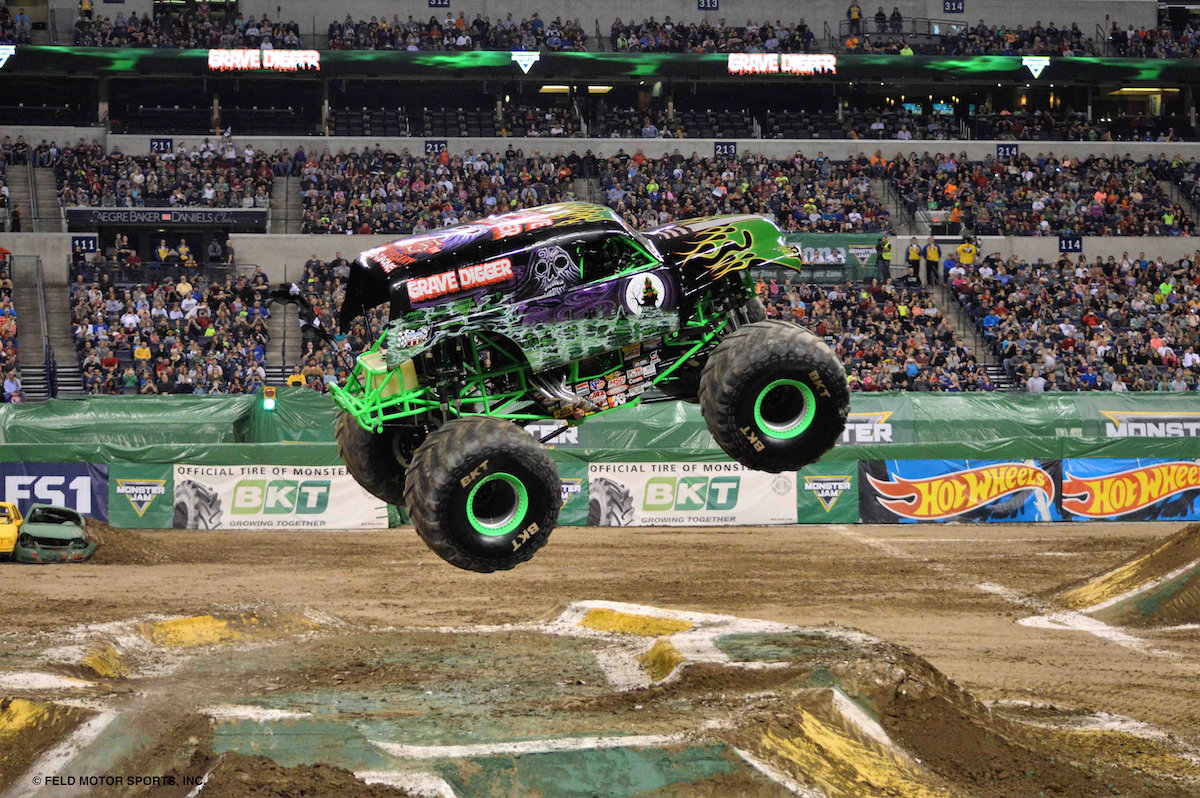 Jan. 3, 2020, Italy – Never change a winning team. That is why BKT and Feld Motor Sports, the promotor of the Monster Jam show made in the U.S., have decided to extend their partnership till 2026.
The agreement undersigned in 2014, on the basis of which BKT has been Official and Exclusive Tire Manufacturer for all the 100 Monster Trucks and all the shows all around the world, was about terminating in 2020. No longer – thanks to the extraordinary results of both parties. A "monstrous" increase in brand awareness for BKT and its tire that is unique in its kind resistant, safe, exclusive and highly performing for Monster Jam.
"We are really glad to continue this path with Monster Jam," said Arvind Poddar, chairman and managing director of BKT. "The show's visibility sustains BKT's effort in terms of growth at a global level. It has actually proven to resound extraordinarily, and our special BKT Monster Jam Tire has become a true hero. We have been able to concretely demonstrate our skills and knowhow in the Off-Highway tire segment – even for such extreme applications."
"BKT and Monster Jam have co-operated in the project to engineer a purpose-built tire for the Monster Trucks, which from a technological point of view is the most advanced ever," said Bill Easterly, vice president fleet operations of Monster Jam. "BKT has spared no efforts to ensure our drivers' safety promoting at the same time the entertainment value by Monster Jam."
This is how the BKT Monster Jam Tire came into being: a 66-inch tire featuring excellent stability that thanks to a particular shoulder design enabling to bounce back at the moment of the impact and to regain immediately stability even after landing from 10 metres height. The tire has a hard and robust sidewall in order to avoid cuts and tears, whereas a special lug design provides extraordinary traction.
And BKT has already been eagerly working on the development of the third generation of this product.
Side by side with Monster Jam, BKT highlights its far-sighted business and marketing strategy, and by means of thorough Research & Development plans, the company continues to design and build new solutions for the global Off-Highway tire market.
Monster Jam reflects an enthusing style full of energy just like that of BKT.
Not to be forgotten that this show involves over four million spectators worldwide. Since 2014, the number of shows has been 780 in over 100 cities on six continents with around 22 million fans across the globe, i.e. an average of 40 thousand fans per show. BKT interacts with this fan community continuously through its own channels, mainly social media, and through numerous generous initiatives organized for each stage to strongly engage the public.
In addition, the Monster Jam show is also broadcast on TV by Fox Sports 1.
All Monster Jam stages and extra contents are available on BKT's new sport web site dedicated to all sport events that the multinational group sponsors at a global level: sponsorship.bkt-tires.com
---
Print this page