March 1, 2023 By Don Horne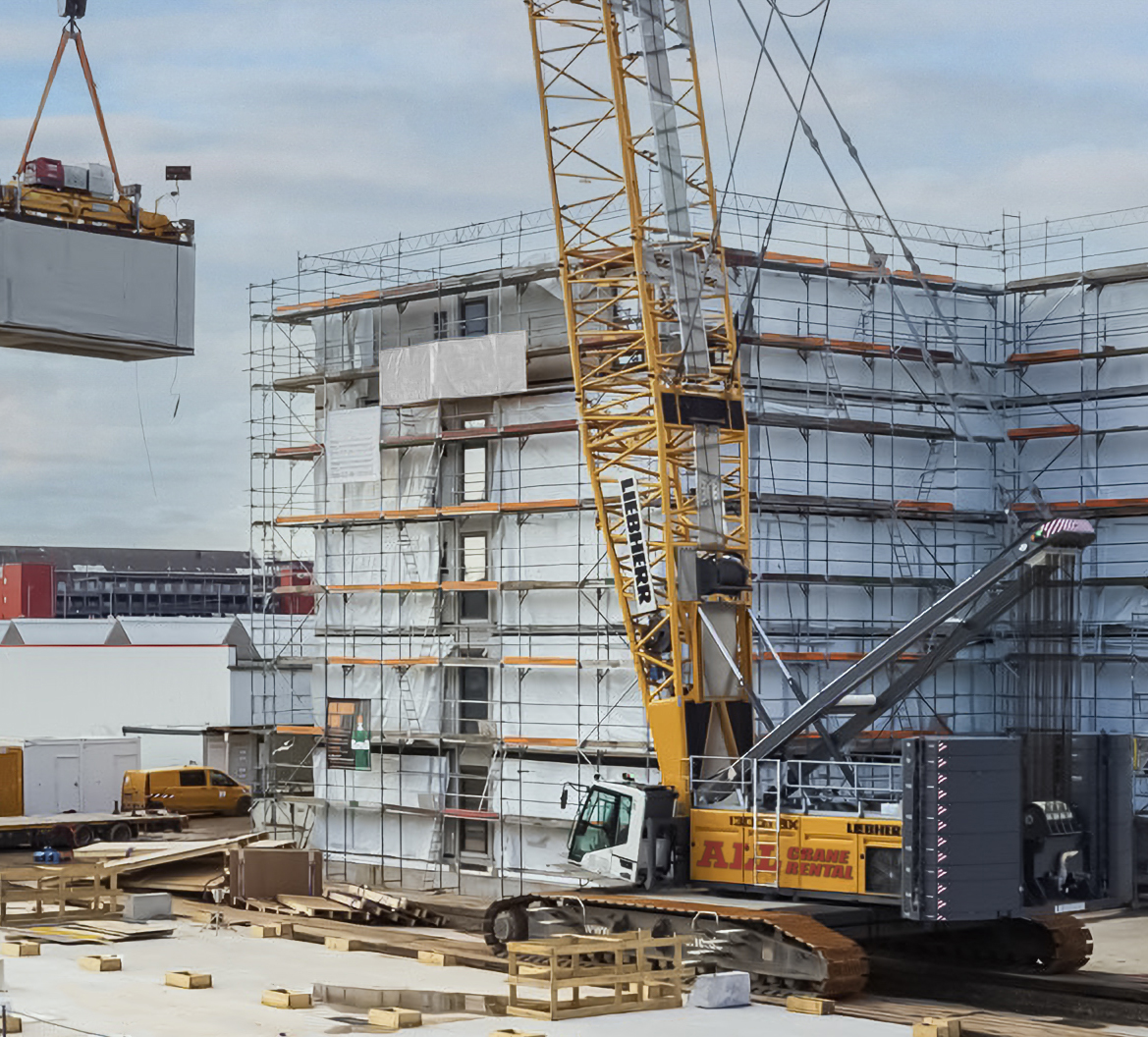 The ALL Family of Companies is adding eight new Liebherr lattice boom crawler cranes to its fleet. The purchase includes four each of 275-ton capacity Liebherr LR 1250.1 and 331-ton capacity Liebherr LR 1300.1 SX.
"In the past decade, Liebherr has made great inroads into the North American market with its service support and parts availability," said Rick Mikut, crawler crane division manager for ALL. "Customers who get to know the brand through Liebherr all terrain (AT) cranes often develop a loyalty that extends into other categories."
These crawlers are expected to go right to work on wind farms, in industrial and energy plants, and in road and bridge work, all bread-and-butter sectors for crane rental that remain strong.
"We have a lot of work on the books, with heightened activity in all geographies and market sectors," said Mikut. "These additional Liebherr crawlers will be welcomed and put to work as soon as they're ready."
Chad Rados, project manager for ALL, points to Liebherr's attention to detail as a benefit to users.
"They've listened to their crane rental partners and fine-tuned every aspect of assembly to shave off 10 minutes here, 20 minutes there, and the result is you ultimately have an assembly time that is two to three hours faster than before. That's a cost savings for customers."
Each unit in the purchase will include both fixed jibs and luffing jibs, as well as the latest electronics package from Liebherr for lift planning and execution. Delivery is expected to begin in early summer.
---
Print this page