Features Education & Training
AEM to shed light on COVID-19's impact on construction and utility industries
May 26, 2020 By Megan Tanel, AEM senior vice president–Construction and Utility Sector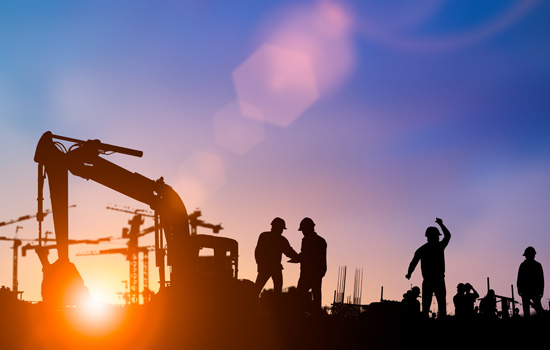 It's hard to believe that CONEXPO-CON/AGG was two months ago. With more than 130,000 registered attendees and 2,000 exhibitors at North America's largest construction trade show, the exhibit floor in Las Vegas was jam-packed, spirits were high, and buying was in full-force.
So much planning goes into CONEXPO-CON/AGG. Every three years, the event brings buyers and sellers from across the United States and around the world together to see the latest equipment and the newest technology, learn the most updated best practices, and network with old friends while making new ones.
Now, looking back, we couldn't have imagined what was waiting for us upon our return home.
No one knew then just how much life would change. In the weeks and months since CONEXPO-CON/AGG was held, we've all had to adjust to life at a socially acceptable distance and learn how to work and do business from home – all while keeping ourselves, our families, and our businesses safe.
The first several weeks following CONEXPO-CON/AGG were spent by many scrambling to comply with new guidelines and mandates associated with the ongoing COVID-19 pandemic. Things changed rapidly. Business leaders made quick decisions, carefully balancing employee safety and bottom lines.
Industry associations began to check in on their membership, while trade publications solicited feedback from their readership. They sought to learn how businesses were managing and surviving the pandemic. Surveys eventually began to circulate, asking questions like:
What is happening to your workforce, to your supply chain, to your backlog?
How are you sanitizing your environment, distancing your employees, and complying with guidelines and regulations?
Have you applied (or will you apply) for federal aid?
What is your economic outlook, and what has happened to your budget?
The surveys reflect the dawning awareness that has surfaced over the past months: The COVID-19 pandemic may not be over as quickly as we had hoped. More importantly, most – if not all – businesses will be affected to some degree.
For more information and resources on COVID-19, visit the COVID-19 section on the AEM website.
---
Print this page