News
Advance planning secures world's largest capacity crane against hurricane Dorian
September 23, 2019 By ALE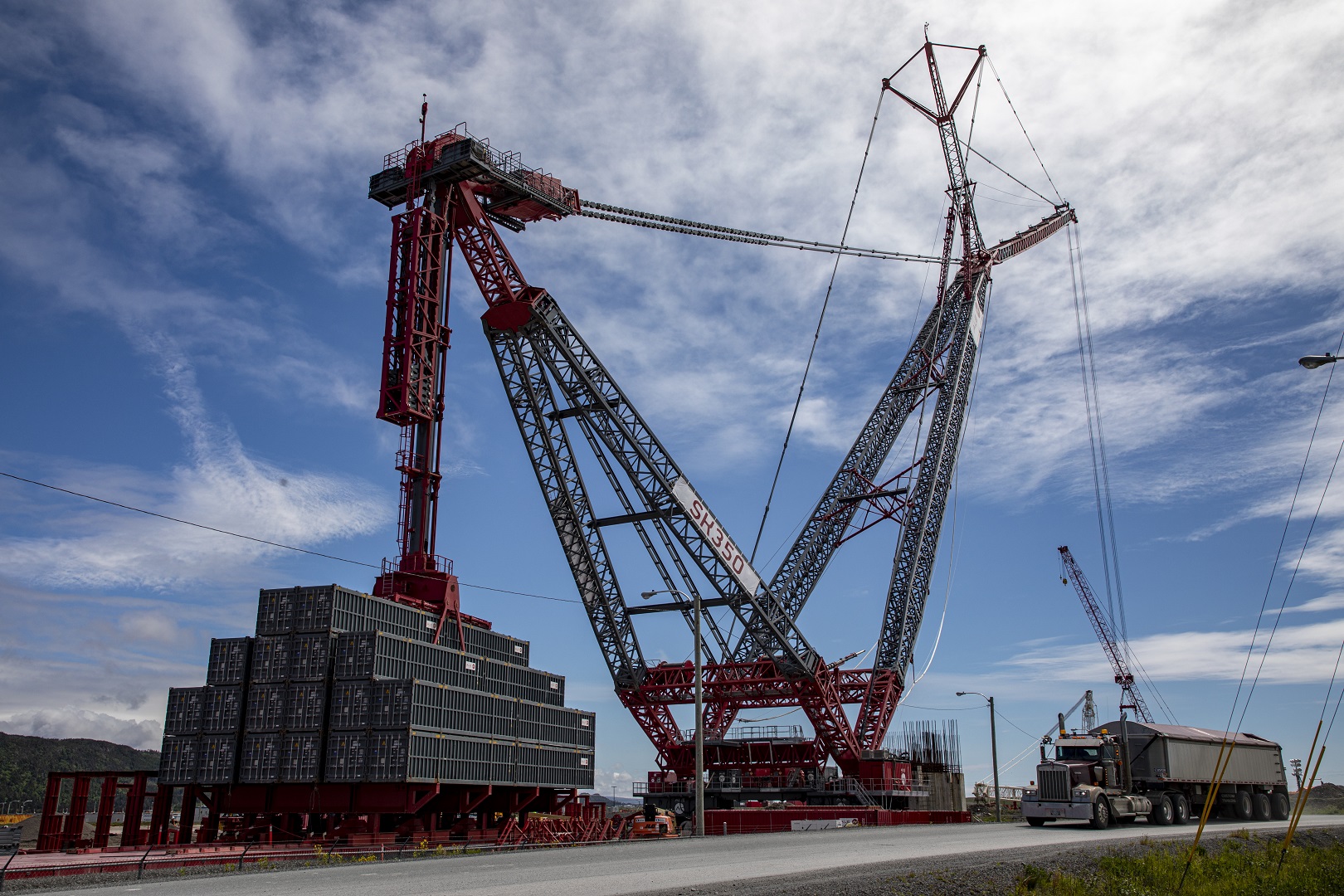 Sept. 23, 2019 – As hurricane Dorian moved up the Eastern coast of the U.S. towards a project site in Newfoundland, ALE had to enact pre-agreed safety procedures to help ensure the safety of personnel working around the 354,000t/m SK350 crane.
ALE and site management constantly monitor wind precautions on site, with a detailed seven-day outlook and extended outlooks up to 30 days. Once it became clear Dorian may land near site, six days prior to its arrival, plans were put in motion to manage the risks this would bring.
Firstly, a system was put in place whereby multiple updates were given each day on environmental conditions in the region, as simultaneous briefings took place at ALE's global projects nerve centre. On site, personnel were briefed on relevant emergency procedures, crane safety, behaviours that might mitigate risk and their safety away from work, in town.
As landfall approached, the crane itself was secured. One potential path of the hurricane took it directly over the project site, and so a wind anchor was used to secure the crane, which would allow it to withstand wind speeds up to 194km/h. As Dorian passed to the west of the site, wind speeds of 119km/h were recorded locally.
The wind anchor consisted of several custom anchors that are connected to bespoke slings that connect to the top of the main mast. The crane's 600t hook block was connected to the crane and therefore stabilized using its steering winch system.
This preparation was made using a team of four people during the course of one working day, ensuring the boom and jib did not need to be lowered to the ground. This preparation work meant no site space had to be set aside by the client in case of an emergency boom-down, allowing a range of equipment to be stored underneath the SK350.
This preparation ensured the safety and continuity of operations on site, allowing work to continue quickly as soon as the all-clear was given. Once the site was reopened, inspections and functionality checks confirmed the crane was fully operational to go straight back to work.
---
Print this page