Malcolm Drilling of Pompano Beach, Fla. recently completed drilling and concrete pier construction for 212 foundation shafts for a section of Interstate 595 (I-595) highway between Sawgrass Expressway and Florida Turnpike.
"You take drilled shafts or auger casts, we've installed thousands of those with the Link-Belt telecrawlers. They are the perfect crane for supporting drilling shafts and moving around equipment for foundation work like this. We always use two because sometimes the cages get a little long – but servicing an oscillator, moving an oscillator, the TCC is my preferred crane," said Jason Cribari, Field Operations Manager for the Southeast for Malcolm Drilling.
Malcolm Drilling used two Link-Belt telecrawlers – an 80-ton (75-mt) TCC-800 and 75-ton (70-mt) TCC-750 – as well as multiple oscillators and drilling rigs for the project.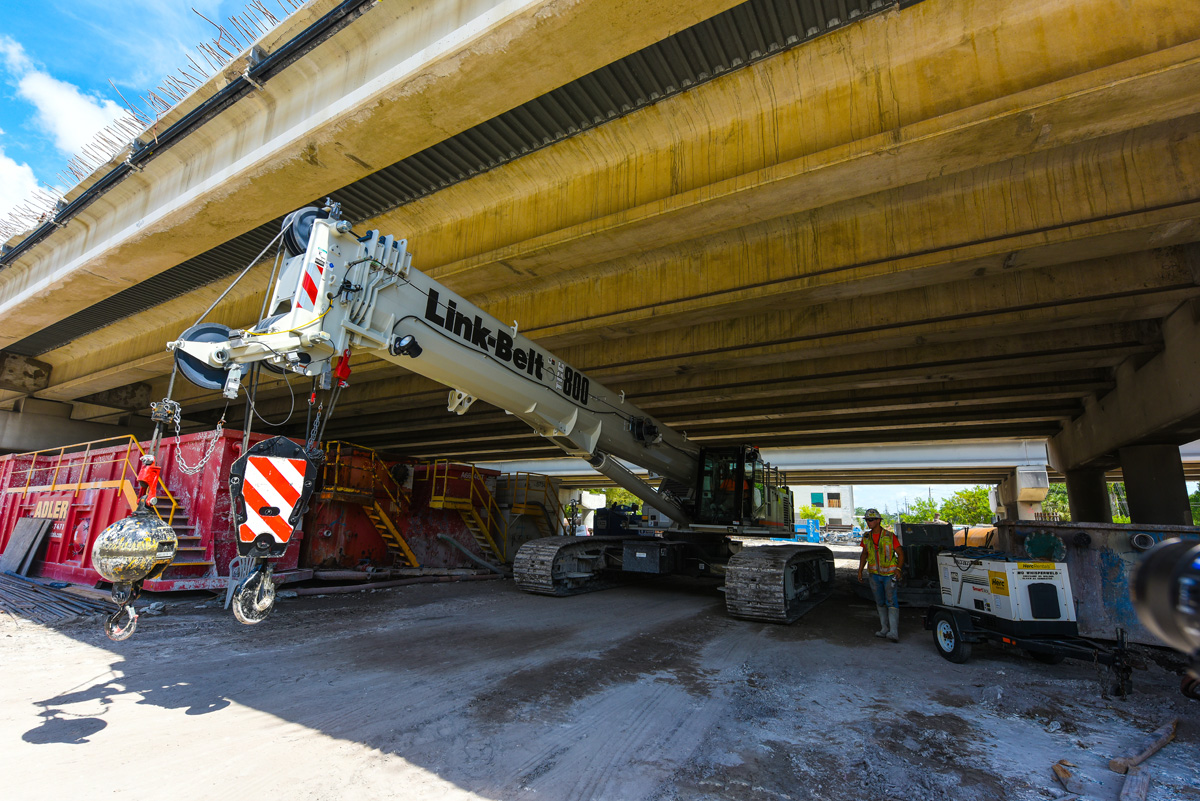 I-595 Express is a major east-west thoroughfare for motorists travelling between Fort Lauderdale-Hollywood International Airport, Port Everglades and nearby beaches.
On March 3, 2009, the Florida Department of Transportation signed a public-private partnership for the $1.8 billion project – a commitment to long-term corridor improvements for 35 years (through year 2044).
In 2020, Malcolm Drilling was awarded an 18-month contract to install 212 foundation shafts for a 1.5 mi (2.4 km) section of the I-595 Express project. The contract required construction of five bridges running adjacent to I-595, crossing large retention ponds and roads. Malcolm Drilling used an oscillator to drill shafts up to 100 ft. (30.4 m) deep and lower rebar cages for the drilled shafts.
---
Print this page